Help In Choosing a TomTom Go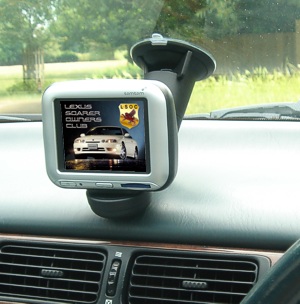 Once you've had your first GPS Satellite Navigation Receiver you know it's something you'll never be able to do without. The ease with which the TomTom GO can be out of the box and up and running in a matter of minutes makes it the popular choice. The 3D type display of the road ahead makes it one of the best satnav units on the market.

However, if you're just getting into satnav and all it can offer you, which TomTom GO should you get? Below is a table showing exactly what features each model has. However, whilst this editorial should hopefully save you money, you need to establish exactly what you need your TomTom GO to do for you. If you never drive outside the UK then the TomTom ONE would seem to be the obvious choice. It's certainly the cheapest of the range and would appear to have all of the important features for the UK driver. With one important exception (is that why they called it TomTom ONE?). It doesn't have the safety camera database. And believe me that's one feature you should not consider doing without. Therefore the cheapest TomTom solution that offers you UK roads AND the safety cameras (albeit only a months free subscription) is the Tom Tom GO 300. And guess what they've just discontinued that! If you can find a shop or store or Internet site that has one in stock then don't hang around. The cheapest way to get the basics is to find a Tom Tom GO 300!

More readily available is the TomTom 510. It also gives you a number of extra features that the 300 doesn't, including the ability to conduct hands free telephone conversations via bluetooth with compatible mobile phones. It also has a larger widescreen display. However what you need for greater visibility of the road ahead is not really extra width. You need extra depth and although the TomTom510 does give some extra depth, it's not much to get excited about. If you take a look at our TomTom Splash screen Wallpaper you can get some idea of the difference between the screen sizes.
FEATURES

TOMTOM
ONE

TOMTOM GO
300 discontinued

TOMTOM GO
510

TOMTOM GO
710

TOMTOM GO
910

UK Road Maps, Addresses & Postcodes

Turn by Turn Voice Instructions.
Touch Sensitive LCD Screen

Windscreen Mount. Car Power adaptor.
PC USB lead. Carrying Case

Bluetooth Traffic info Capability
(with compatible mobile phones)

Safety Camera Database Capability

Widescreen Display

Hands Free Bluetooth Facility
(with compatible mobile phones)

European Road Maps
(on SD card with 510)

Home PC Docking Port

USA & Canada Road Maps

Built in MP3 Player
The table above lists the basic features of the TomTom GO GPS satellite navigation range. For a more detailed list of features for each model, visit the TomTom Website.